mixed media on canvas, 100/100 cm – (2023)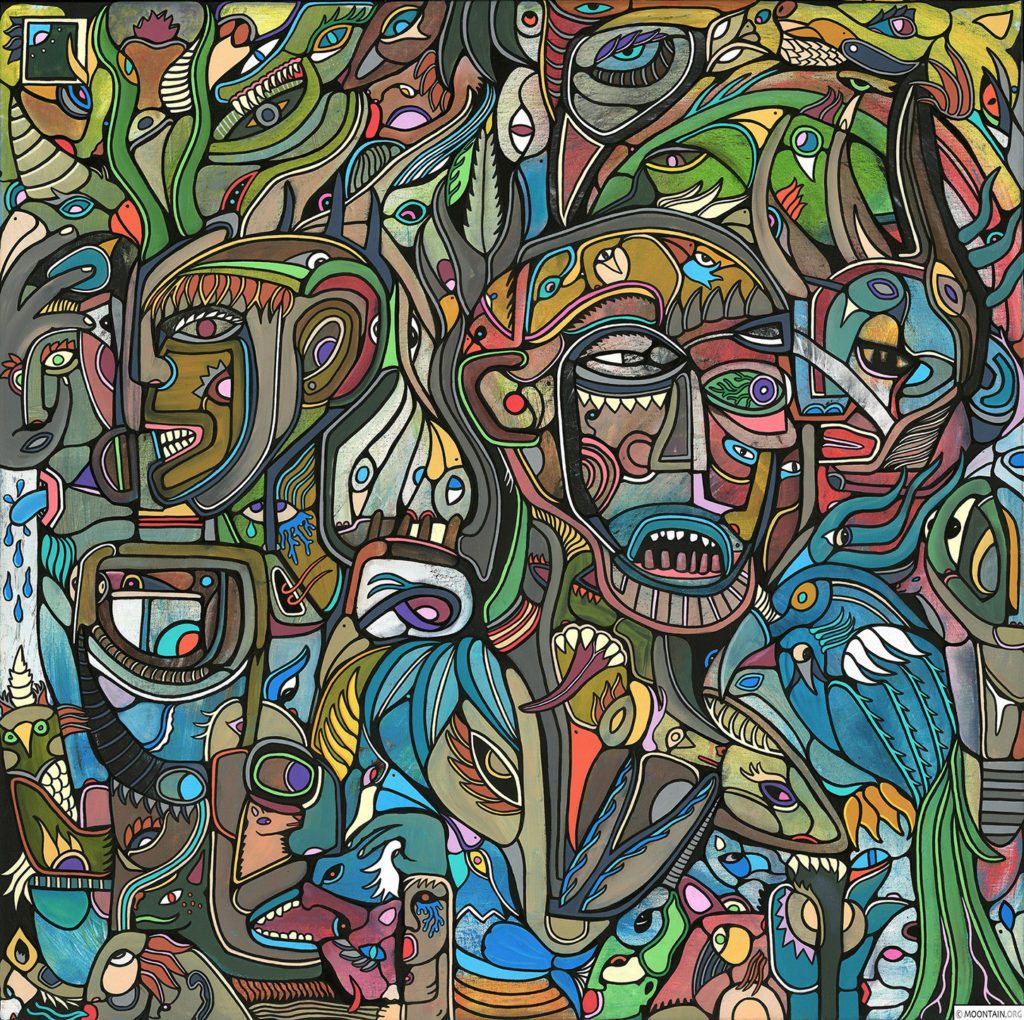 This painting would be about inter-species communication. To achieve such interaction, one should know himself and to be able to forget himself as the same time. This is the meaning of the latin word "Amotio" to me.
To unlock ourself from your ego to discover a larger link and sense of understanding. Where we'd be able to give and receive harmoniously anything as a part of yourself knowing it's also a part of someone else.
A birdsong becomes your voice as it morphs into the breeze moving some tree's leaves, creating a thrill along its trunk sending a kind of coded message to rhizomes echoing into the soil and then vibrating back into the atmosphere.
All interconnected, physically and poetically even when we don't notice it, at least we can try to respect it for the case we learn to see, to feel, to understand it.
---
Cette peinture pourrait être à propos de la communication entre les espèces. Pour réaliser une telle interaction, il faut se connaître et pouvoir s'oublier en même temps. C'est le sens du mot latin "Amotio" pour moi.
Se défaire de notre ego pour découvrir un lien plus important et un sentiment de complétude. Où nous serions en mesure de donner et de recevoir quelque chose harmonieusement en notre sein, tout en sachant que cela fait également partie de quelqu'un d'autre.
Un chant d'oiseau deviendrait notre voix alors qu'elle se transformerait en une brise caressant les feuilles d'un arbre, créant ainsi un frisson le long de son tronc, envoyant une sorte de message codé aux rhizomes résonnant dans le sol,puis vibrant enfin dans l'atmosphère en retour.
Tous interconnectés, physiquement et poétiquement même lorsque nous ne le remarquons pas, au moins nous pouvons essayer de le concevoir pour le cas que nous apprendrions à voir, à ressentir, à le comprendre.