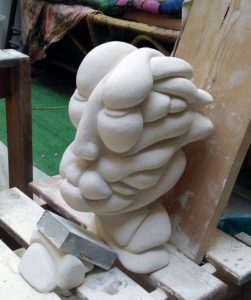 This is a new sculpture in " pierre de Nogent " …
Almost finished and still untitled.
It was a little challenging to work on its fluid linees but worth it.
I can't wait to discover its meaning & the story it will teach me.
Sidenote:
observing the world claiming to be different while pretty much keeping the same system in place is a bittersweet feeling.
In the meantime as the blabla goes on, Nature knows no real break from humans' activities.