REMINDER: to see the Painting – Galleries click HERE … to see the Store click HERE
Here is an update about all the recent artistic things happening on my side …
To create is something each one of us do, pretty much all the time, without noticing it, should it be a thought, a smile etc
But to materialize it, is something different, even for the ones used to do it …
I never look to force the process, because i know that even if i don't see something, it doesn't mean this is not here.
Concerning my artworks, i don't really care if the rhythm is slow or fast, because this is still the rhythm i'm at.
So, during the past months i was able to work on many " in progress " paintings, still, only a few artworks were actually finished during this period of time …


Here are the finished artworks since the latest update:
-> You can observe them in the galleries on the website or by clicking on these direct links above
( and at the same time offer them a support, by sharing them with your friend on social networks )
In the meantime some other artworks continued to evolve:
I've worked on some areas from my collaborative series with my artist friend Johanne Joe
•MINDUCTION – check it        •WOLFMOON – check it         •WOMANGEL – check it
Some miscellaneous stuffs …

Other news:
To get some promotion, publications and exhibitions remains something pretty complicated …
I only had a couple of opportunities to share my work in the so called real world
•Art Prints featuring @ Love and Autism conference ( San Diego, USA ) with The Art Of Autism organization
•Prints featuring / on sell ( permanent ) @ La Galerie Moutt'Art ( Clermont-Ferrand, France )
•French blog Les Grigris de Sophie ( short interview in french )
Store update:
You are welcome to help the artworks to live by sharing them and why not, considering buying one of my limited art prints …. i've added many new ones, almost ten more artworks, as always, these are from professional ultra hd scans and are hand numbered, signed, stamped, dedicated etc …
Please check the shop' page to see by yourself, thank you very much* ->  moontain.org/store …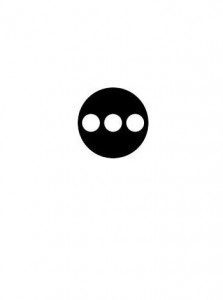 Thank you for your interest and support, this is always very humbling to have the chance to connect with you through the heArtworks & thoughts. I know the chance i have to be able to share what i do and interact so we can learn more about each other as well as our selves.
TAKE GOOD CARE OF Y.OUR JOURNEY

song " Up To The Skies " by Fre(e)d, in solo – for more informations -> contact me