pierre de Nogent, H.20 L.11 P.15 cm – (2023)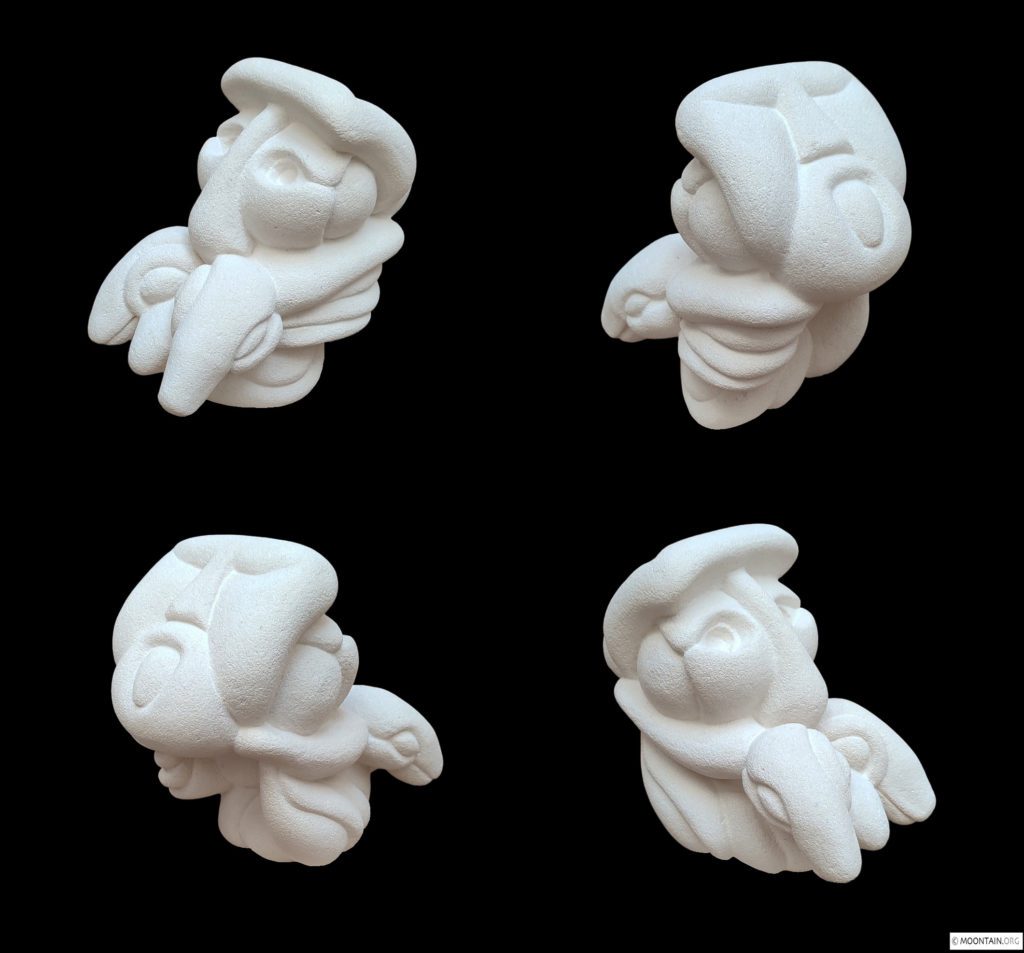 This little sculpture is a simple rendition of a shaman. It shows the face of an old bearded wise man, whose beard being made of two animal heads. So it shows his connection with Nature's spirits. On the upper side, there's a peaceful face, eyes closes, deeply interacting with the higher world to hear its messages.
---
Cette petite sculpture est une simple interprétation d'un chaman. Il représente le visage d'un vieux sage barbu, dont la barbe est constituée de deux têtes d'animaux. Cela montre donc son lien avec les esprits de la nature. Sur la face supérieure, il y a un visage paisible, les yeux fermés, interagissant profondément avec le monde supérieur afin d'entendre ses messages.