Linocut Vl ink on paper – (2019)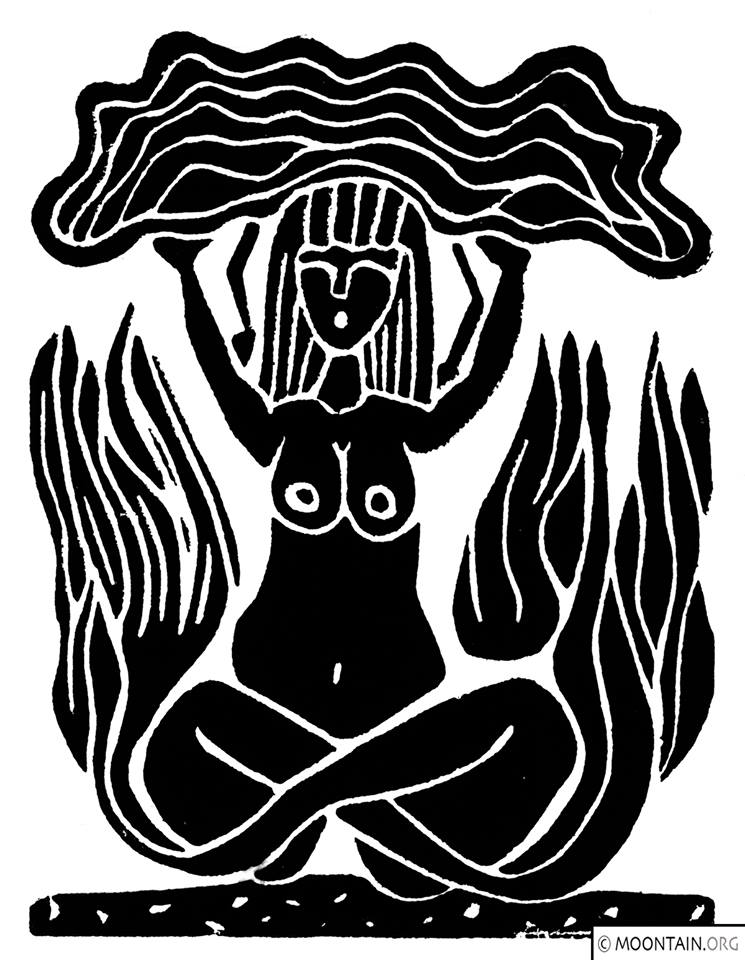 The Pythia is supposed to be a pure person, so that her messages and interpretations do not suffer from bias. In this work it is possible that some kind of anger is apparent. A dark electric cloud, flames, and yet she is calm and sitting cross-legged. A bit like the human species, which despite the knowledge of the dramas of the world, continues to force its way into the destruction of the harmony of the living world. Also her message is intended to be very direct and not confusing. This is the here and now that dramas play out and this is what they look like. There is therefore no other choice than that of change and action.
---
La Pythie est supposée être une personne pure, en sorte que ses messages et interprétations ne souffrent pas de biais. Dans cette oeuvre il est possible qu'une sorte de colère se fasse apparente. Un nuage sombre et électrique, des flammes, et pourtant elle est assise les jambes croisées. Un peu comme l'espèce humaine, qui malgré la connaissance des maux du monde, continue de forcer son chemin dans la destruction de l'harmonie du vivant. Aussi son message se veut très direct et ne prêtant à aucune confusion. C'est ici et maintenant que les drames se jouent et voici à quoi ils ressemblent. Il n'y a donc pas d'autres choix que celui du changement et de l'action.