Indian inks, gouache markers, on 50/40 cm canson paper – (2021)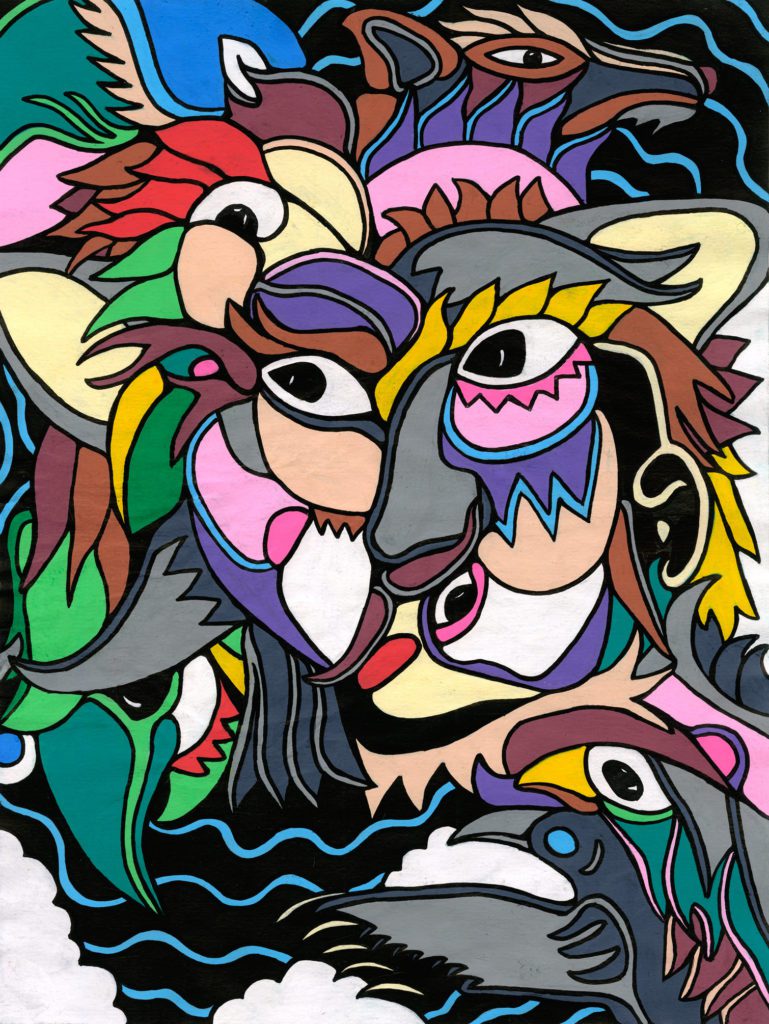 Achieving unity requires others*
The phenomenon of aggregated world of thoughts, is (to me) not a matter of belief. We're all witnesses of some ideologic or behavioral waves rolling at the same time on the planet Earth. It's not by luck, but rather a correlation of people sharing the same goals. If there's an esoteric notion, we can't deny the physical laws, energies bodies emanate and interact with. All in all, it's a matter of frequencies. Then the logical understanding shows us how primordial ( and necessary ) it is to work / live to harmonize these frequencies.
---
L'Unité, passe par les autres *
Le phénomène du monde agrégé des pensées, n'est (pour moi) pas une question de croyance. Nous sommes tous témoins de vagues idéologiques ou comportementales qui déferlent en même temps sur la planète Terre. Ce n'est pas un hasard, mais plutôt une corrélation de personnes partageant les mêmes objectifs. S'il y a une notion ésotérique, nous ne pouvons pas nier les lois physiques, les énergies que les corps émanent et avec lesquelles ils interagissent. C'est une question de fréquences, et la compréhension logique nous montre combien il est primordial (et nécessaire) de travailler/vivre pour harmoniser ces fréquences.